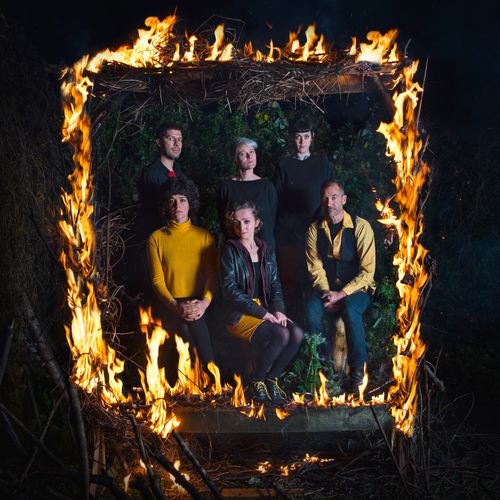 The electrifying sound of 6 piece (un)traditional folk band Bonfire Radicals is both intensely creative and irresistibly fun. Expect the unexpected, with global grooves, instrumental fireworks, rich vocal harmonies and delicate a cappella emerging from a melting pot of original and traditional tunes from the British Isles to the Balkans. Emotive vocals, textural washes, intricate woodwind and contemporary fiddle are woven together over a pulsating backdrop of guitar, bass and drums.
"Quite staggeringly special". (David Kidman - Fatea Magazine)
"Birmingham's finest progressive folk band". (Tradfolk)
"This is tradition woven into an uninhibited gathering of inspired originality". (FolkWords)
"Raucous and eclectic... sheer merriment bundled into a gorgeous set of ideas and influences ****" (Songlines)
 
"Birmingham's best kept musical secret. Vibrant and exciting, a musical blend of folk traditions full of originality and virtuosity. Our audience loved them and buzzed with excitement - if you've not seen Bonfires yet, get along to a gig as quickly as you can" (Brett Rehling - Kitchen Garden Cafe).
"We loved it! It was a wonderful gig - such great music: diverse, full of energy, poignant in places, full of virtuosity and musicality... Can't wait for the next opportunity to hear you!" (Audience Member)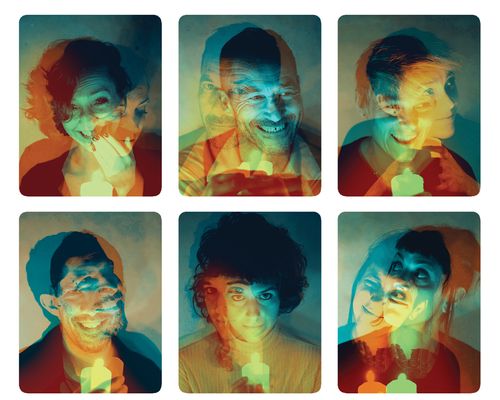 Bonfire Radicals are
Katie Stevens - Clarinet/Kaval/Vocals
Michelle Holloway - Recorders/Flute/Vocals
Sarah Farmer - 5 string Viola/Vocals
Pete Churchill - Bass/Vocals
Emma Reading - Guitar
Ilias Lintzos - Drums